Infamy, infamy.. they've all got it infamy
Retired Staff
Dec 29, 2009
5,556
22,658
3,498
MBTI

INFJ
http://www.bbc.co.uk/news/blogs-trending-37085012
How I kicked drugs without going into rehab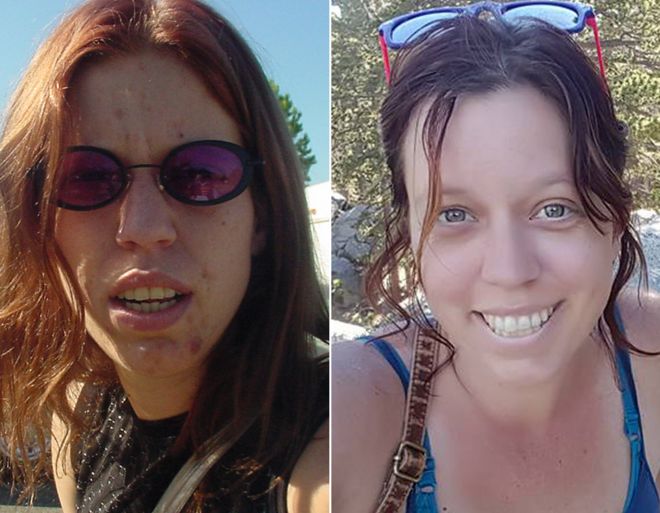 "If you are out there and struggling please know that you can always move forward and change." This was the conclusion of Kristy Ehrlich's strongly worded and very personal
Imgur post
. Striking photos of her transformation from a user of methamphetamine - also known as
crystal meth
- to a sober accountancy student and mother has been viewed more than 400,000 times.
Thirty-one-year-old Ehrlich from California posted the photo gallery of her recovery to mark the 10 year anniversary of her sobriety. She wrote that in sharing the images, and her very personal story, she was letting go of the tag of "ex-addict".
"People say: 'Well, once an addict always an addict,' and I get that. I see it and have felt it in me," Ehrlich told BBC Trending, "I have meditated and explored that thought and I disagree. I am not 'in recovery'. I am recovered. I am a whole new better person and I will never look back."